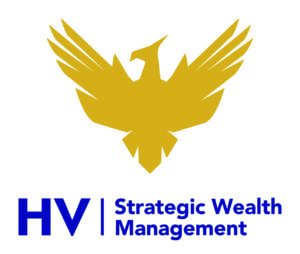 H

elping our clients by giving them

V

alue
Wealth Management
What Is Financial Planning?
For individuals, families, and businesses, financial planning is an ongoing, collaborative relationship designed to help you achieve your goals. At HV Strategic Wealth Management, we go beyond numbers and data. It is about bringing your vision to life and creating a strategy that promotes stability, growth and longevity.
What We Provide
We provide the education, insight, and guidance to help you strategize a plan that will set you on the right path towards your goals. Our ultimate objective is to give you, your family and your business the peace-of-mind of knowing that your Insurance and financial affairs are in order for the future.
Why is it Important?
Financial planning helps give you confidence to take control of your life and your finances, enabling you to make decisions now while empowering you to take the reins of your future.  
Our Relationships Matter
Simply asking "What are you trying to accomplish?" isn't enough for us! We want to get to know you personally so that we can help you succeed financially. This involves exploring your vision for the future, understanding your values, learning what motivates you, and fully supporting you along the way. Service is what we are all about! 
Our mission is to help business owners and the high net worth clients gain clarity through comprehensive strategies which challenge traditional thinking.